Can't add payment method to Coinbase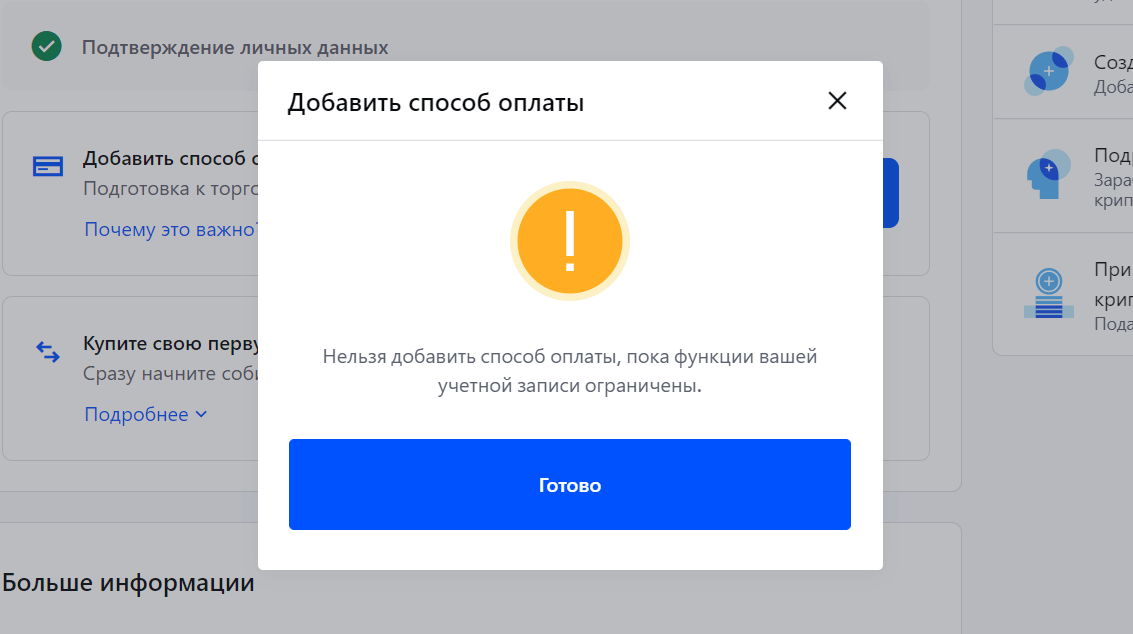 Coinbase Registrations
Registration in the Coinbase system consists of 3 stages:
Creating an account.
Verification of personal data.
Adding a payment method.
Creating an account requires confirmation of the specified email address. Confirmation of personal data requires confirmation of the telephone number specified during registration.
If you have successfully completed 2 points and stopped at Adding a payment method, in which you get an error:
Coinbase – cannot add payment method
If you receive a message when you try to add a payment method:
"You can't add a payment method while your account features are limited."
It is recommended to check list of countries where Coinbase service is supported.
For reference: as of January 18, 2022, the Republic of Belarus and Russia are not included in the list.