Training program for traffic rules – Adrive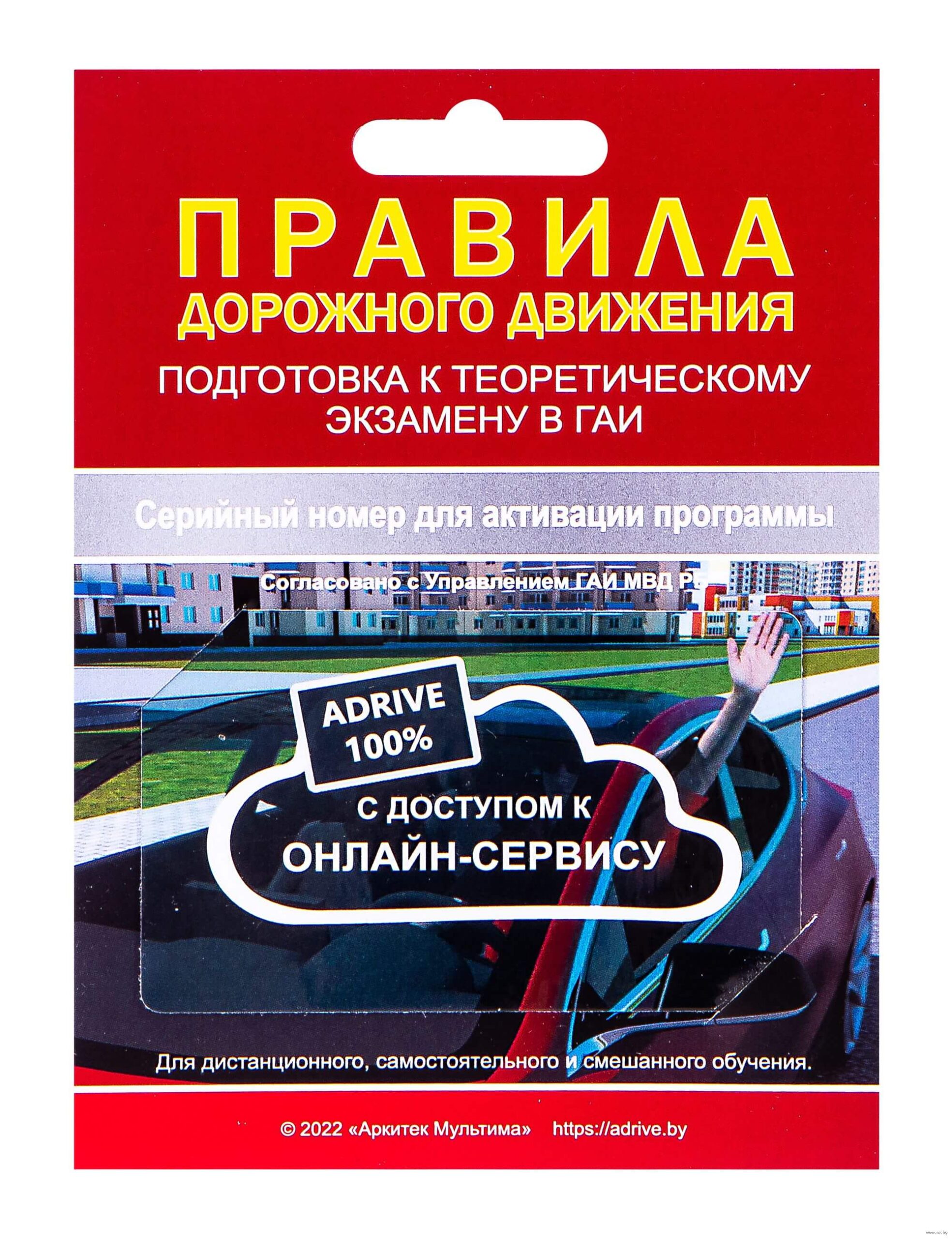 SDA RB 2022
SDA program for distance, independent and blended learning. The Road Traffic Rules card contains the serial number to activate the program. The serial number for activating the program is the data with which the activation of the program "SDA. Preparation for the theoretical exam in the traffic police" is performed. The serial number is located under the protective layer on the back of the card.
Program Modes
training according to the chapters of traffic rules;
training and ticket control;
training for the exam in the traffic police.
Program Features
questions are grouped into related groups, which makes it easier to study;
various ways to deal with bugs;
the ability to achieve 100% correct answers.
Program Tips
Use multiple sets to practice each chapter;
Ignore correctly answered groups of questions;
Practice not only chapter by chapter, but also solve tickets.
Program Control Keys
F1 – traffic rules related to the issue.
F2 – explanation to the question.
F11 – increase the image.
The program contains:

Tests in the subjects studied in accordance with STB 2191.2-2020.
More than 2600 questions on traffic rules and other subjects studied in a driving school; more than 1600 questions are made using photos of real traffic situations or illustrated using 3D graphics (it is possible to enlarge the image to full screen).
Several ways to train and work on mistakes.
Color indication of resolved issues and statistics of the solution (current and general) of resolving issues by chapters of traffic rules.
The entire program for studying for category B.
The program is coordinated with the Department of the State Traffic Inspectorate of the Ministry of Internal Affairs of the Republic of Belarus. Tasks from the program are used when passing a theoretical exam in the traffic police.
Buy SDA ADRIVE 2022